About Us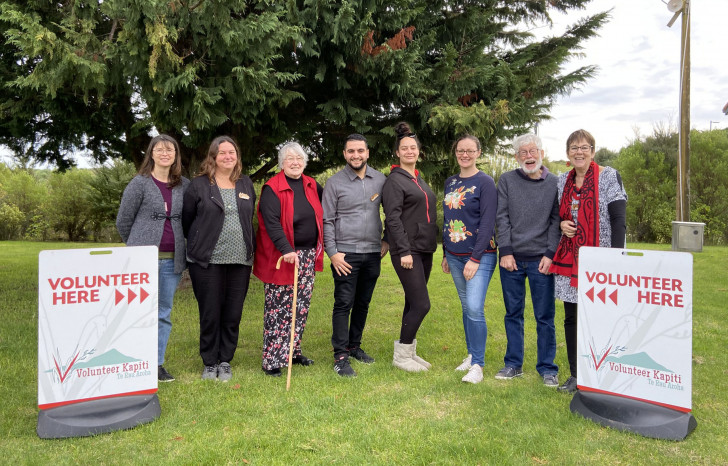 Vision
A thriving, resilient and connected Kāpiti supported by the mahi aroha of our volunteer community.
Mission
Building capability of the Kāpiti community sector through connection, collaboration and volunteering expertise.
We do this by:
• Helping organisations to find volunteers
• Helping volunteers to find meaningful work
• Stimulating interest in volunteering
• Enabling opportunities for training, networking and collaboration for the Kāpiti community/volunteer sector
• Being a recognised leader and an exemplar of best practice in supporting volunteering
Link to our Strategic Plan here
Values
Whanaungatanga (Collaboration)
Ngākau Pono (Integrity)
Whakaute (Respect)
Manaakitanga (Caring)
Tāngata Tiriti (Honouring Te Tiriti)
Definitions
Te Rau Aroha: Has layers of meanings one being: 'leaves of love' -volunteering being the gift of giving that keeps the plant growing and thriving. It is also a term of respect given to those whose actions embody courage/service to their community.
Mahi Aroha: Term that most closely translates to the western concept of voluntary work. Again it has depper layers of meanings including an unpaid activity performed out of love, sympathy or caring and through a sense of duty.
A little bit about us...
We actively promote, support and strengthen volunteering throughout the Kāpiti Coast. This contributes to a connected and thriving Kāpiti community.
Volunteer Kāpiti was established in 2009 through a community led initiative to have a central point to connect volunteers and volunteer involving organisations on the Kāpiti Coast.
Our specialist recruitment and referral service enables both individuals and groups, regardless of their skills, interests, ages, availability and physical ability to connect with their community through volunteering.
Our service provides potential volunteers with an introduction into volunteering and the community, that is based on their interests and skills, providing a more positive and satisfying experience for both the volunteer and the organisation(s) they volunteer with. Volunteers find role(s) that interest them and fits in with their life, and organisations gain the skills and experience by specifically recruiting for the roles that they need to increase both their capacity and capability.
We provide development opportunities through a mixture of training workshops and resources focused on both volunteer and non-profit management. Our skilled team are available to offer guidance and support on volunteer engagement programmes.
Volunteer Kāpiti coordinates the Kāpiti Community Network meetings and is part of a collaboration with Kāpiti Impact Trust to build our Kāpiti community sector.
Annual Reports
2023 Annual Report
2022 Annual Report
2021 Annual Report
2020 Annual Report