Staff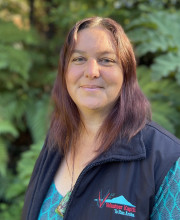 Susan Ansell
Manager
I have worked in the community development field in both government and non-government organisations. I love seeing the passion people have here for building community, making connections with others and working together on local issues. It is a real privilege to be able to support this passion through Volunteer Kāpiti alongside an equally passionate Volunteer Kāpiti team.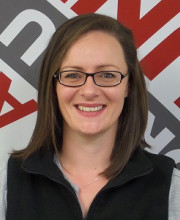 Cathy Canavan
Service Coordinator
I have been living on the beautiful Kāpiti Coast for the last 9 years and have been in the role of Service Coordinator at Volunteer Kāpiti since 2016. I have found being involved with my local community a great way to meet people and make friends while helping others. What I most enjoy about my role at Volunteer Kāpiti is getting to meet people from all walks of life and seeing the good in people every day. I also love to hear the success stories about the volunteers we refer making a real impact for community groups no matter how big or small!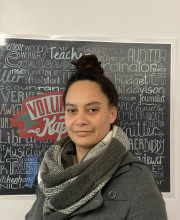 Michelle Raki
Volunteer Advisor
In 2015 I had finished admin studies and thought to myself, what would be my next step? Volunteering in an admin role to gain more experience came to mind. So, I walked in and landed a Volunteering role at Volunteer Kapiti's office, the heart of volunteering. 5 years later I'm still here and probably will be for another 5 years.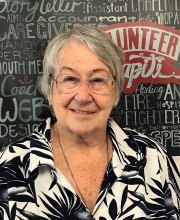 Anne Southern
Volunteer Advisor
Retirement brings all sorts of shocks, including trying to adjust to weeks without any real structure. Voluntary work proved to be the solution. That was 10 years ago and over that time I have enjoyed the pleasures and challenges of many different roles. Gray hair and life experience can be a big plus too and there is huge satisfaction in learning new things. My voluntary work gives me pleasure, satisfaction, people contact and my weeks have structure again! A Win -Win situation for sure.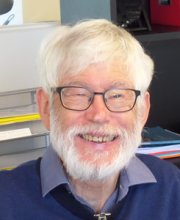 Malcolm Macaskill
Volunteer Advisor
I found my way to Volunteer Kapiti after I retired (for the second time). I wanted to get more involved in the local community and learn more about what makes Kapiti tick. I hoped to be shown some interesting and fulfilling options and wasn't disappointed. Best of all, there was one at the heart of the system, with Volunteer Kapiti itself. I jumped at that and really enjoy meeting all the volunteers and the challenge of finding the right roles for each of them. And working with a great team helps, naturally.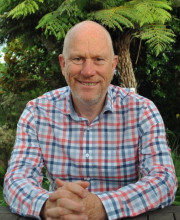 Mark Young
Kāpiti Community Governance Mentor Programme Volunteer Coordinator
Mark has lived on the Kāpiti Coast for eight years and enjoys the relaxed lifestyle. Mark and his partner recently returned from over two years volunteering in East Timor which gave him a very different perspective on life and a passion for utilising his skills and experience to help local communities. He has his own management consulting business but is moving into semi-retirement (or trying to!) helped by highly rewarding work in the community through Volunteer Kāpiti.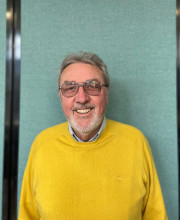 Paul Matthews
Volunteer Advisor
After many years of living and working around the world, my wife and I moved to New Zealand, and settled on the Kāpiti Coast approximately 10 years ago. Over the years of my retirement I have been a volunteer for a number of charities, and this I am pleased to say will now continue with Volunteer Kāpiti.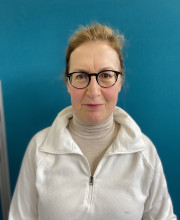 Bron Thomas
Community Knowledge Hub Coordinator
As a recent returner to Aotearoa from the UK, where I was involved in supporting the community sector in inner London, I am delighted to have joined the team here at Volunteer Kāpiti to focus on developing a community knowledge hub that improves access to skills and resources for our local organisations and groups doing great mahi here on the coast. I am looking forward to getting to know Volunteer Kāpiti's members better and assisting with growing an effective knowledge sharing network across the sector.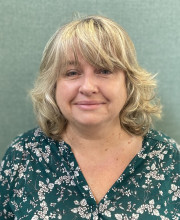 Helen Casey
Administrator
I come from a background of working in I.T. for many years and have lived on the sunny Kāpiti Coast for the past 7 years.
I am looking forward to working with the Volunteer Kāpiti team and sharing in the great work that they do within the community.
In my spare time these days I enjoy the local beaches and touring every local playground with my 3-year-old daughter.
Trustees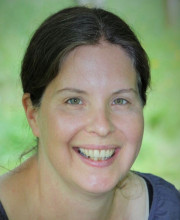 Amy Helm
Trustee
Amy has been an active member of the Wellington and Kapiti volunteer communities for more than 15 years. Her volunteer experience ranges across adult literacy, environmental sustainability, English language teaching, and support for vulnerable young New Zealand families.Amy's professional background is in policy and planning, mostly in the public sector.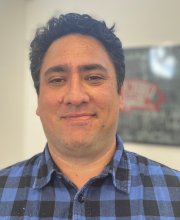 Chris Joseph
Chair
Chris has a diversity of experience ranging from running his own franchise, regional marketing and event management, relationship and project management. He has volunteered as a mentor helping vulnerable young Māori and Pacific adults to navigate their world. He is currently part of a special projects team with the Ministry of Health, working to accelerate the rebuild of NZ's Mental health infrastructure. He has recently moved to Kāpiti and is excited to contribute towards building a strong community through Volunteer Kāpiti.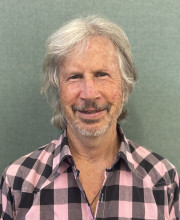 Mike Williams
Treasurer
I feel very privileged to help with the governance of such an important organisation. My background is in accounting along with 20 years working and studying NFP management and governance. My passions are diverse and range from family, touring the world on motorbikes, training therapy dogs
and trying to live by the mantra of putting more in than you take out. My wife and I intend to make old beach Waikanae our retirement home and look forward to helping the Kāpiti community.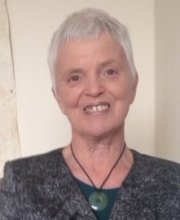 Mandy Preston
Trustee
Mandy's background includes nursing, social work, HR and policy development. Recently she has provided management supervision in the NGO sector and enjoys helping people get jobs. She has experience in governance across the wider Wellington region. Mandy strongly supports the principal of volunteering in communities, and her responsibilities under Te tiriti o Waitangi. She lives on the Kāpiti coast with her partner, many whanau members and some great friends.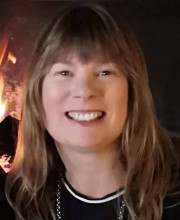 Michele Smith
Secretary
Michele has a strong corporate background as an executive assistant and board secretary. She recently moved to the Kāpiti Coast and joined the Board as a way of getting involved in the local community. Michele works part time for the Nutritional Therapy Association and volunteers as a course mentor for functional nutrition students. She is passionate about health and wellbeing and is very excited to be able to support the Board and Kāpiti community.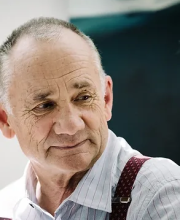 David Wright
Trustee
David's extensive experience has made him a leading mentor and facilitator of change for organisations in New Zealand and Internationally. He is a past and present Board member of several commercial and nonprofit enterprises. David advises: having recently returned to New Zealand I am excited to be part of Volunteer Kapiti. Playing the role of a volunteer in several ways will help me to connect to our community and inform my role as a Trustee. It is a great privilege to be invited to join the Kapiti volunteer team.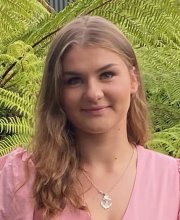 Joanna Oryszczak
Trustee
Being new to the beautiful Kāpiti Coast I wanted to get involved and give back to the community. My background involves work in both non-government and government sectors, with a focus on family harm and disability. I have a strong passion for volunteering and feel privileged to be given the opportunity to expand and build my knowledge as a Trustee with Volunteering Kāpiti.